Do you agree?
14
Yes, but i have a little objections (2)

14%

No, but i agree with some postulates (1)

7%
Better balance = less CPD rooms, less weapon restrictions, less banned weapons


No needed changes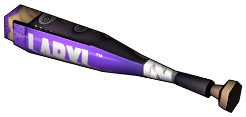 Whirlwind: Increase damage 14/24/34 --> 20/30/40.
Reason: Underpowered, very weak attack, easy to be blocked.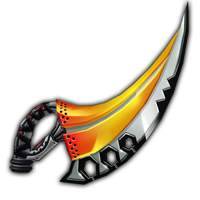 Right attack: Decrease damage 50/25/62,5 --> 50/25/25. Add 20 SP consume. Recompense this by increase of range of normal attack by 25%.
Reason: Overpowered, abused, often it kills with 1 hit and is too easy to spam. Yes for powerfull from close range but no for 1 hit kill. 100 damage from close is enough.
We shouldn't spam by dagger so much

Normal attack damage 15/30 --> 30/15. 30 damage before dash, 15 damage after dash.
Reason: Lower damage for non-precision attacks from far.

Jump attack is easy to hit,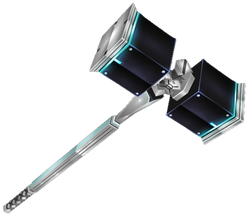 Normal attack damage 60--->40; Jump attack: Add 20 SP consume and Blow effect, increase delay time by 500ms //OR// damage 45--->20 + Stun.

Reason: Normal attack overpovered. Jump attack needs a blow or stun. Blow prevents against spam. If stun will be added it needs a very low damage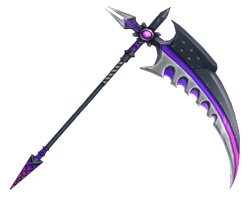 No needed changes at this moment

Reason: Katana is a little spammable weapon but the damages are balanced correctly
Sigma is powerfull but with many restrictions and SP usage.
Scythe is little powerfull but not so much compared to other weapons. Maybe it should be nerfed but it's not important at this moment.

Normal attack: Replace 3-combo by single kick-attack with blow effect like in stormbat with 30 damage.
Jump attack: Damage 45--->30 (crytical 90--->60)
Reason: Normal attack useless and underpowered. We need something similar like stormbat. It's a boots it should kick players off.
Jump attack was created like counter sword's jump attack and it should has identical damages like counter.

No needed changes at this moment

All damages increased by 50%. No SP usage at Strong and Jump attack. Maybe a little stun at strong attack.
Reason: Useless weapon, its nearly impossible to kill with it.

And
It won't make this weapon overpovered.